The Google Analytics alternative 'Made in Germany'
Cookie-free
Consent-free
No US data transfer
etracker Analytics: Web, App, Shop, UX & Marketing Analytics
for successful online marketing in compliance with all legal requirements
Trusted by many thousands of
companies of all sizes and from all sectors
for more than 20 years
Our no. 1 for data protection-compliant tracking.

Our decision in favour of etracker focused on the legal security of our customers and partner agencies. Our expert team of lawyers and data protection experts took an in-depth look at all providers on the market. The clear winner – etracker.
What good is Google Analytics if hardly any data ends up in it?

That's why we switched to etracker. We are now GDPR-compliant without losing any data. The switch was surprisingly easy. The support is really excellent.
Cookies are becoming increasingly obsolete for measuring performance on websites and online stores. As a service provider, we see it as our duty to provide our customers with the best possible information and advice in this regard. Thanks to the etracker Academy, I can accompany our customers from the integration of the code, through workshops on the analysis plan, to the use of the tool.
The etracker training was very well organised and very well presented. Through the many tasks and the final test, I not only gained a good overview of the tool, but was also confident in the analyses and handling of the tool.
The most important facts about the Cookie and
Schrems II judgements
01
Maximum data power
legally compliant and independent of cookie consents

Total opt-in freedom
With the standard configuration of etracker you can completely do without cookie notifications, as long as no other unnecessary cookies are used.

Tracking despite cookie rejection
etracker Analytics cookieless enables session tracking without consent.

Cookie-based with consent
Our recognition technology ensures customer journey tracking even under ITP of Firefox and Safari – even beyond seven days
02
Discover etracker Analytics
Always everything in focus
The interactive dashboard presents the most important information about the website and campaigns on desktop, tablet and smartphone.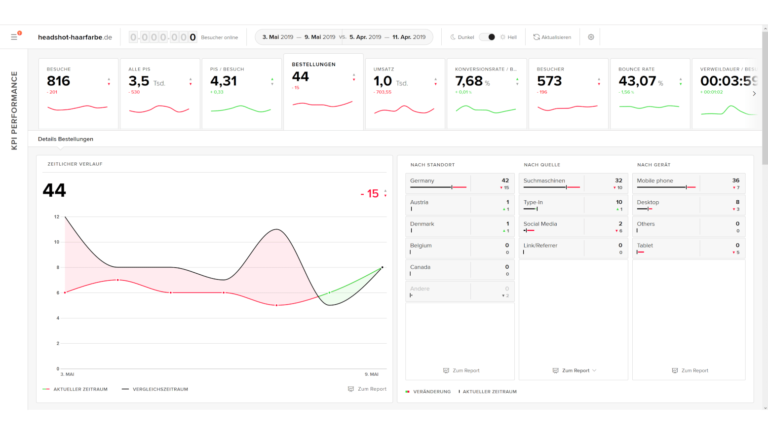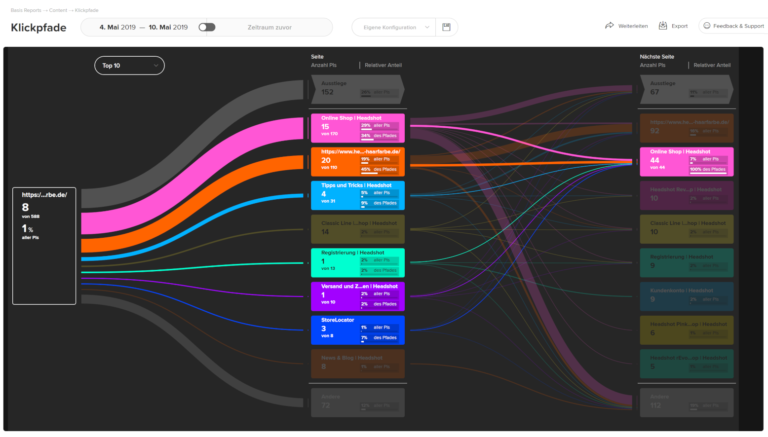 Reports that are worth seeing
Thanks to the data visualization you can quickly recognize trends and react immediately.
Shop analysis at its best
Gain important insights into product performance, search and onsite teaser, up to the ordering process.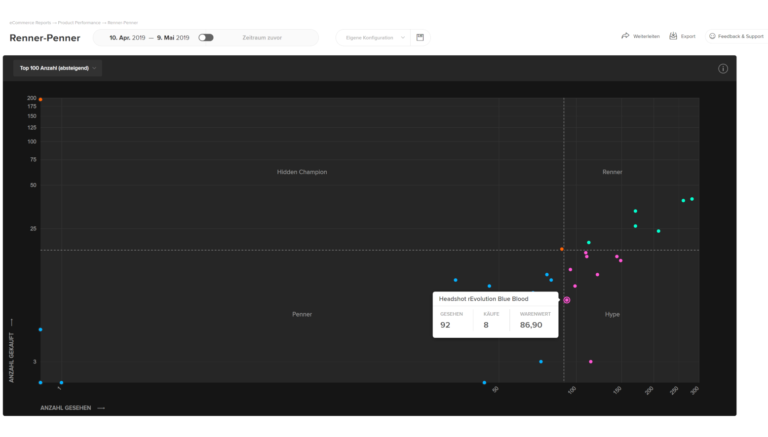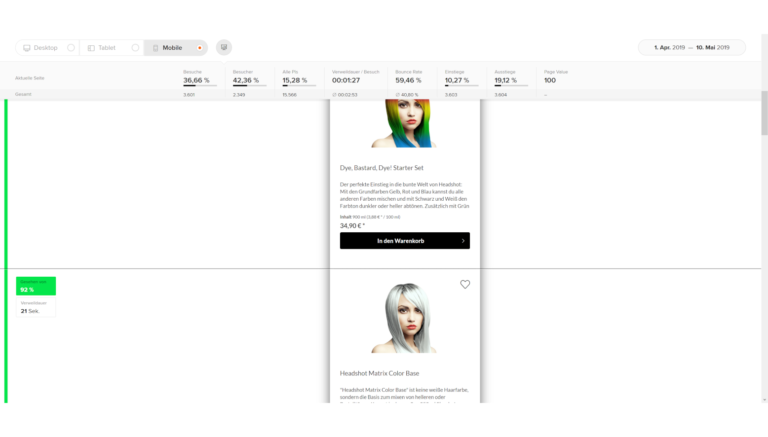 Go into the depths with UX analysis
Recognize directly projected on your web pages, how far and long visitors scroll and thus, which content is seen at all.
03
Integration and setup in a flash
Per Plugin
This is the easiest way: download the plugin, install, configure, done!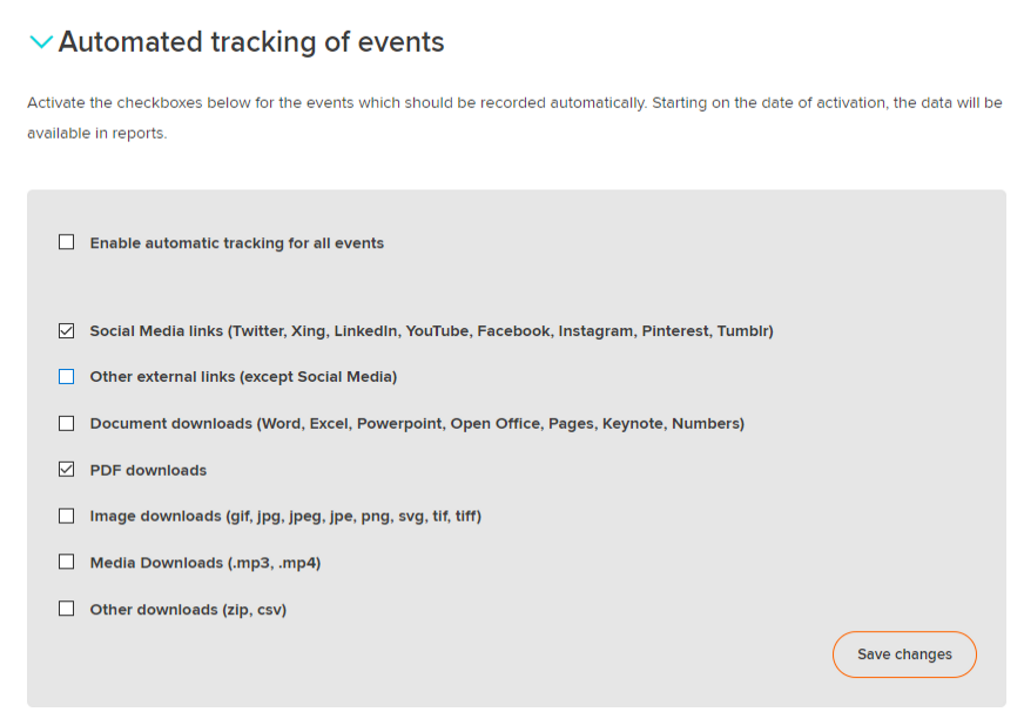 Auto tracking
Just the standard tag in the website header is enough for etracker to automatically capture the most important information.
Tag configuration without coding
Any type of event can be captured as clicks, funnel steps or conversions using CSS selectors and wizards.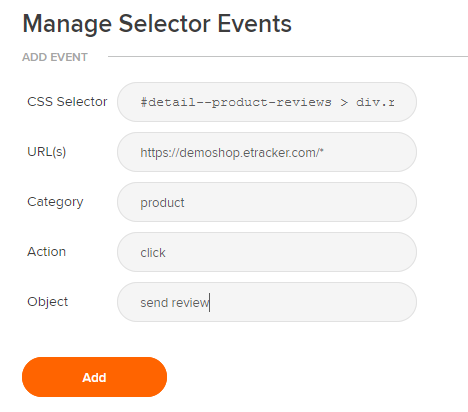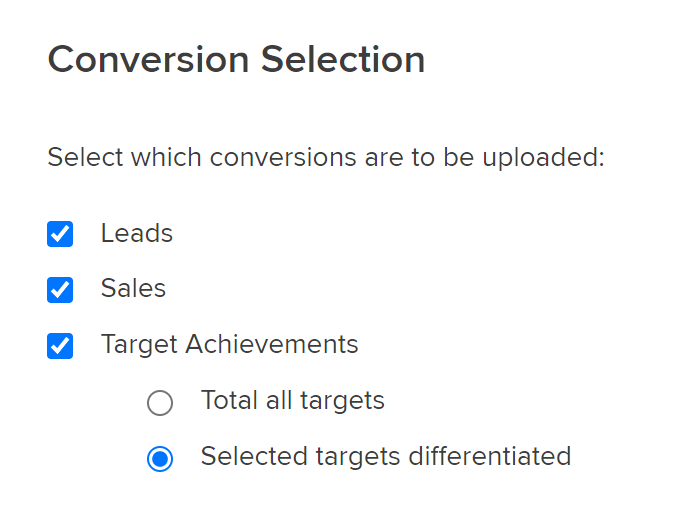 Google & Microsoft Ads Upload
Google Ads and Microsoft Ads conversions are transferred automatically and are available directly in the ads account to control the campaigns.
04
etracker offers even more
for data-driven marketing
Customers become friends
Use web push to provide customers with up-to-date news and bring them back to your website.
06
Ressources that suites you
Only those who correctly integrate etracker when using consent-dialogues on websites can benefit from the…
In times of cookie judgements, the Privacy Shield knock-out, and guidance from supervisory authorities, some…
For the processing of personal data in the United States, the self-certification of providers under…