You can view all relevant KPIs and trends in the direct overview of the etracker Analytics Dashboard. The dashboard is fully responsive and can be viewed the same via desktop, tablet as well as smartphone devices.
[desktop]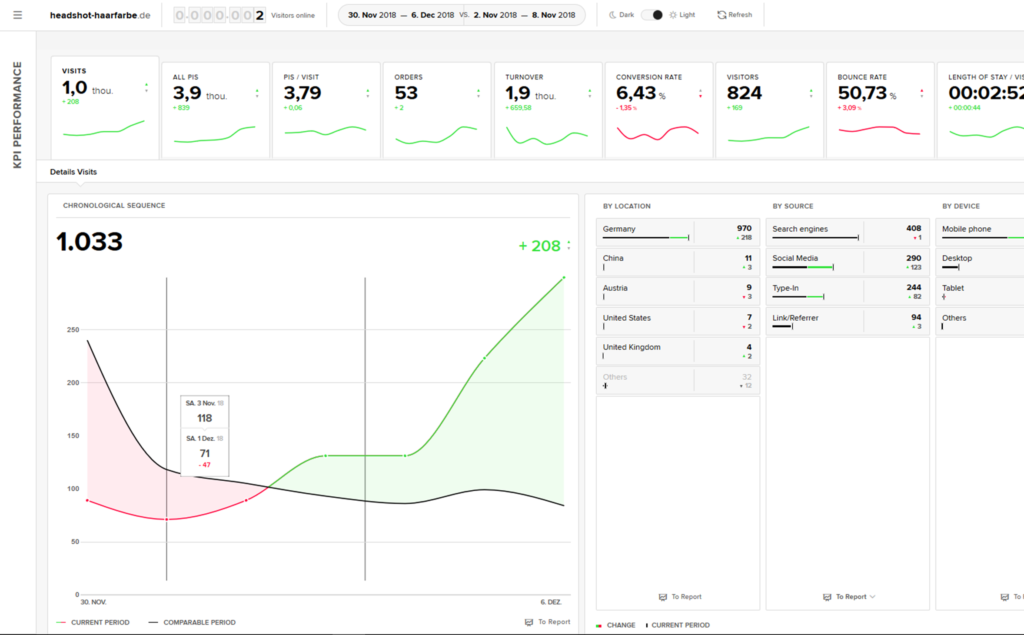 [mobile]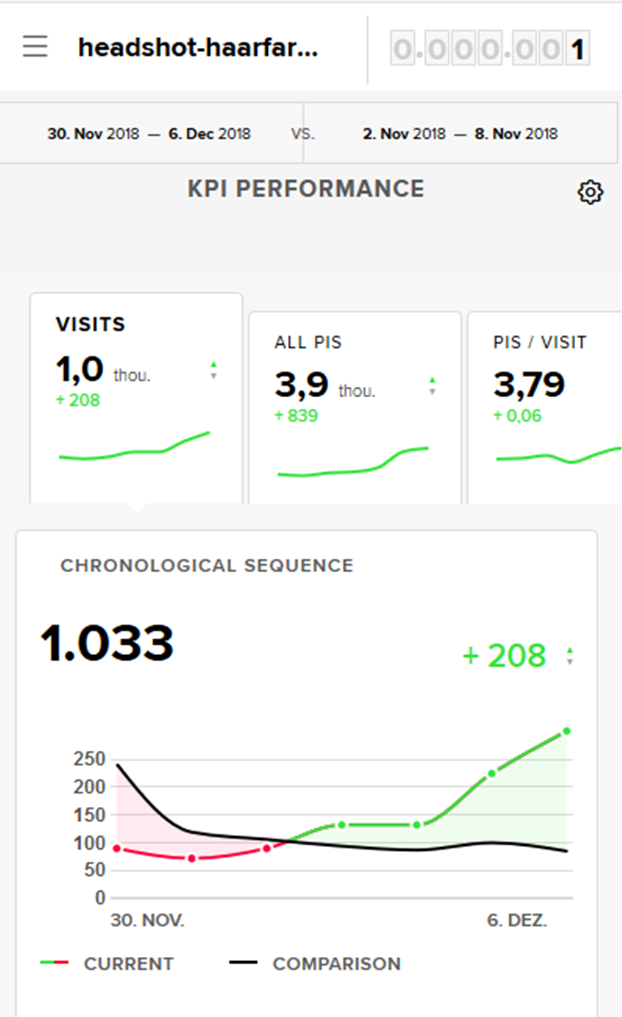 By default, the most important key figures and developments over the last seven days are shown to you in comparison with the respective timeframe from the previous month. By clicking on the dates you can change for example to a daily or monthly comparison.
The number of visitors is updated automatically every minute. If the current day is selected, you can refresh the data anytime by clicking on "Refresh" on the top right.
For the key figures given, the overall value and the change compared to the previous timeframe will be shown. From the displayed colours you will be able to see at a glance if the key figure value has increased or decreased. The development is evaluated as negative if the colouring is red or positive if green. As such an increase in the bounce rate is to be viewed as negative while an increase in the number of visitors is positive.
In the upper menu you can switch between light and dark background depending on your personal preference or used device.

The selection of the KPIs in the top bar and their order can be adjusted via the settings in the top right corner.

The dashboard is interactive: Clicking on a KPI tab automatically adjusts the underlying graph and segmentation.

You can get information about the top lists below the dashboard, e.g. the most visited pages and most successful campaigns. Using the drill-down menus within the respective top list, you have the option of freely selecting the desired key figure as well as the attribute according to which the list is to be sorted. This allows you to customize the top lists to your wishes and needs.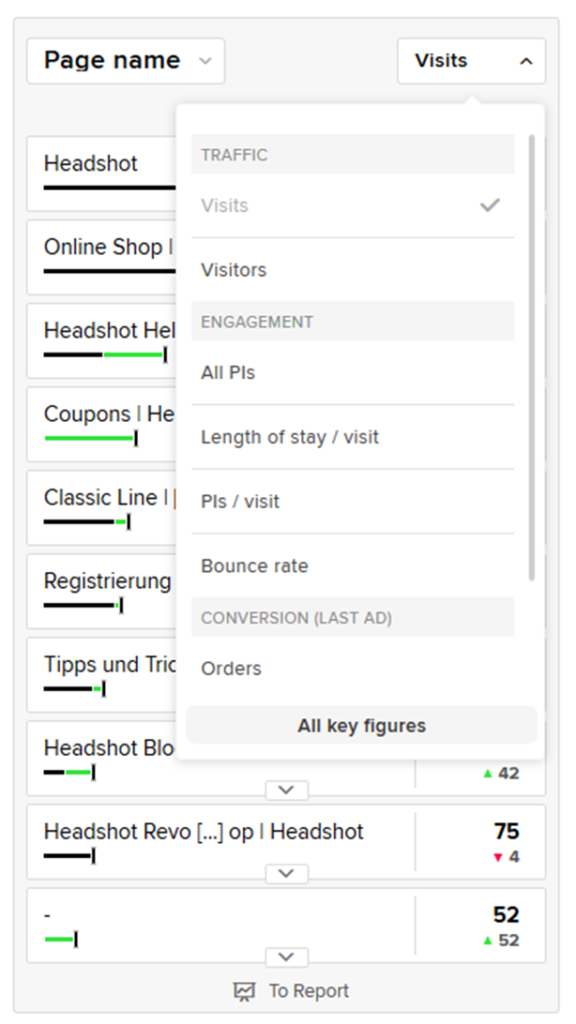 To dive deeper into the analysis of the developments, switch to the corresponding complete report via the button at the bottom of the respective top list.